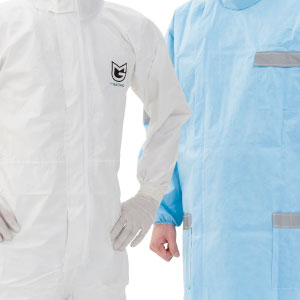 MG is our signature brand. It offers an extensive range of high specification Protective clothing.
Using the latest Japanese(breathable, oil resistant, waterproof, durable) fabrics the Maxgard range is manufactured at our sister company's factory in Vietnam.
The Maxgard range is a joint venture with Mitsubishi Chemical Corporation and Unitika Ltd, which has been used extensively in the fight against bird flu outbreaks in Japan and the Ebola outbreak in West Africa.