Quality Control System
 Our products manufactured at Able-Garment Vietnam factories , must go through a 3 step in-house quality test before delivery. Our factory in Qui Nhon is certified to ISO 9001:2015 since 17th Nov. 2017. (*Factory in Tayson is scheduled to obtain it in 2022.) Our quality check are related to the ISO documents, we established our in-house quality check system at each manufacturing procedure , during the sewing line, before packaging and spot test of finished products to prevent claims.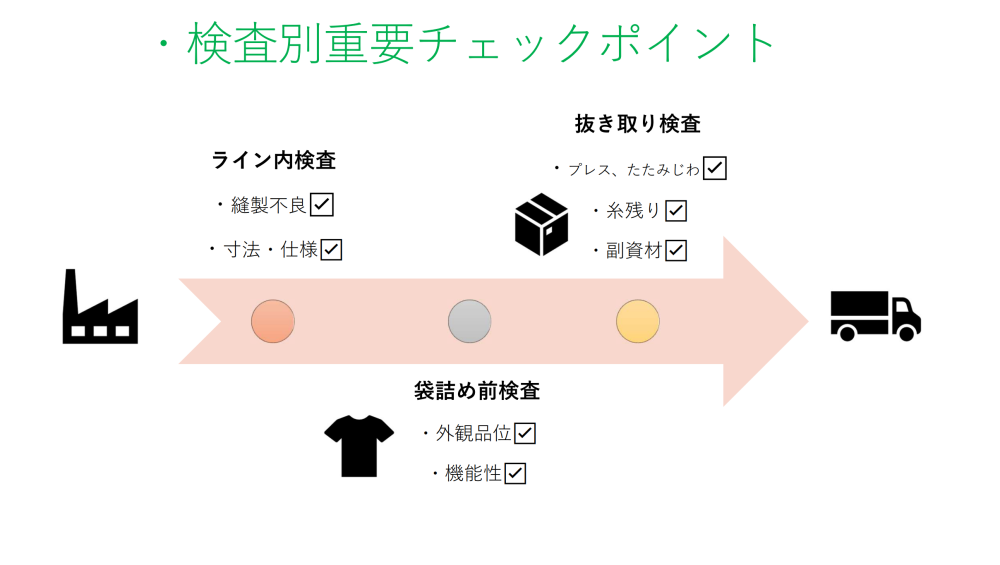 We have a high reputation from our customers for our quality of work. With this experience and trust our company has expanded the operation. Our management at site will answer to your advised and requirements and quickly feeds back to the factory to manufacture the best products to your satisfaction.
Cleanliness 、Hygiene
 At the sewing environment , cleanliness is a primary issue. At the entrance of our factory we install air shower and clean room measures to prevent entrance of foreign matters, and the humidity controlled. Our workers all wear specified uniforms and caps while duty.
For anti-virus measures , we quickly apply company regulations to conform with the instructions from the government.
To secure the safety and health of our employees and customers , the management are improving everyday.