We offer a fast reliable OEM service with a wide range of sewing capabilities.
We use the latest sewing techniques and machinery, while using a start-to-finish production line method.
Our factory is 100% Japanese owned and is managed from Able Yamauchi's offices in Yokohama, Japan. While adhering to Japanese standards and protocols, our OEM service is highly efficient and delivers superior OEM garments.
In 2007, Able Garment Industries Vietnam Ltd began garment production in Quy Nhon, Vietnam. Our factory mainly manufactures protective garments, working wear, fire fighting garments, aluminized garments and rain coats. We sew a range of fabrics, from thin delicate fabrics to complex thick fabrics. The factory currently has 15 lines with a production capacity of 75,000 pieces of work wear per month.
Our factory is well equipped with an array of different sewing machine equipment. This enables us to produce a wide range of clothes, ranging from thin raincoats to extremely thick aluminum fireproof jackets.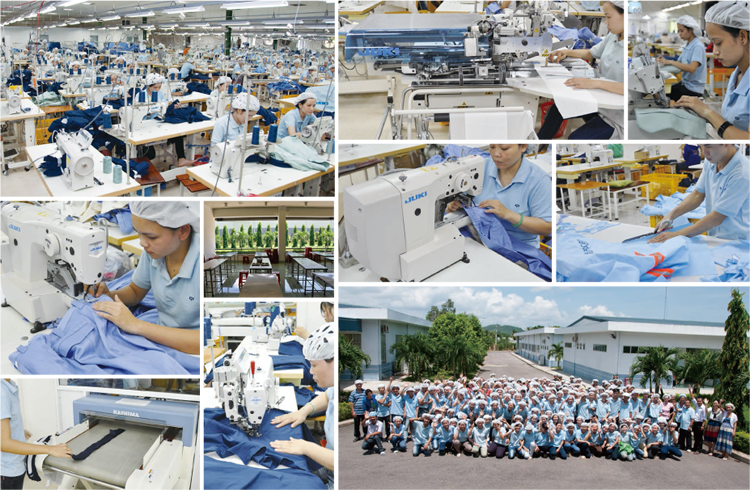 Both our Active clothes and work wear clothes range are produced on Integrated production lines at our Vietnamese factory.