At the factories in Vietnam of Able-Garment Industries, we use the latest machines and best manual work to performs high qualified manufacturing.
Our group is offering jobs to who can contribute to these environment.
Message to whom is considering to apply
 Our company put effort in educating and training new employees. We have different curriculum and salary system for experienced and inexperienced workers, so you can apply to the job in relief.
After the training period , for the sewing , basically you paid commisson based. The more you work the more you earn.
At our factory in Qui Nhon, we have a 29 seat courtesy bus so that we can transport workers from neighbor provinces or from long distance.
As an advantage that no other local factory has, we have a special training system in Japan. We send maxium 6 trainees to Japan every year. We already have done this twice. We have established an in-house Japanese eductation program. This all done mostly free of charge.
The trainees are sent to the mother company Able-Yamauchi Co., Ltd.'s factory in Minamisoma. And the company staffs will fully support with responsibility your stay in Japan.
For a better working environment and to construct a better relationship with the company management , the company makes a Labour-Management Agreement every year.
---
At Able-Garment Industries we hav following job offers ;
Job Type
Sewing Technology 
Tayson Factory
More than 5 years experience in sewing related work or as sewing technician
Has sewing technical skill , can understand sewing specification and capable of sewing a whole product from a fabric
Ability to create news ideas for sewing efficiency (speed)

-
We Welcome
Experienced employees sewing working wear
Factory Management Candidates (Deputy Factory Manager)
Tayson Factory
More than 3 years experience as Factory Manager / Deputy Factory Manager. Or has more than 7 years in total in sewing related work and Sewing Line Leader. Skills of Production Efficiency/ Quality Management

Ability to communicate with local management. Commanding skills to workers and line leaders.
-We Welcome

Experienced worker in a Japanese factory.
Sewing Line Leaders 
Quy Nhon Factory
Tayson Factory
More than 5 years experience in sewing garments or more than 3 years experience as sewing line leader. Not applicable for inexperienced people.

Understands and has knowledge of sewing process. Can adapt process balance depending on the circumstances.

Worker(each division/process) 
Quy Nhon Factory
Tayson Factory
We welcome experienced workers in following work ; Sewing、Cutting、QC(inspection)、Ironing、Finishing Process. Inexperienced workers are also welcomed, kinldy contact us.
Company Regulations
Courtesy bus、vehicles
We provide a courtesy bus ride to our Factory from one hour distance or so. The bus can carry maximum 29 passengers, also we have a 16 seated courtesy bus. Kindly contact us for your request. We welcome even small groups.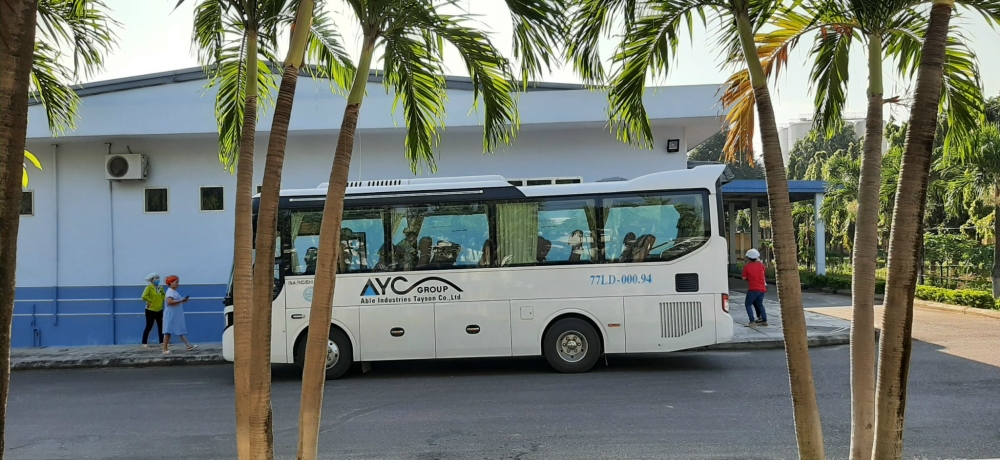 Technical Trainees System in Japan
Each year we send maximum 6 trainees to Japan. The candidates are selected by the local manager through an interview and experience.
Japanese Education
After the trainees selected , they will learn Japanese 2 or 3 times a week before departing to Japan. You can start from the very begining.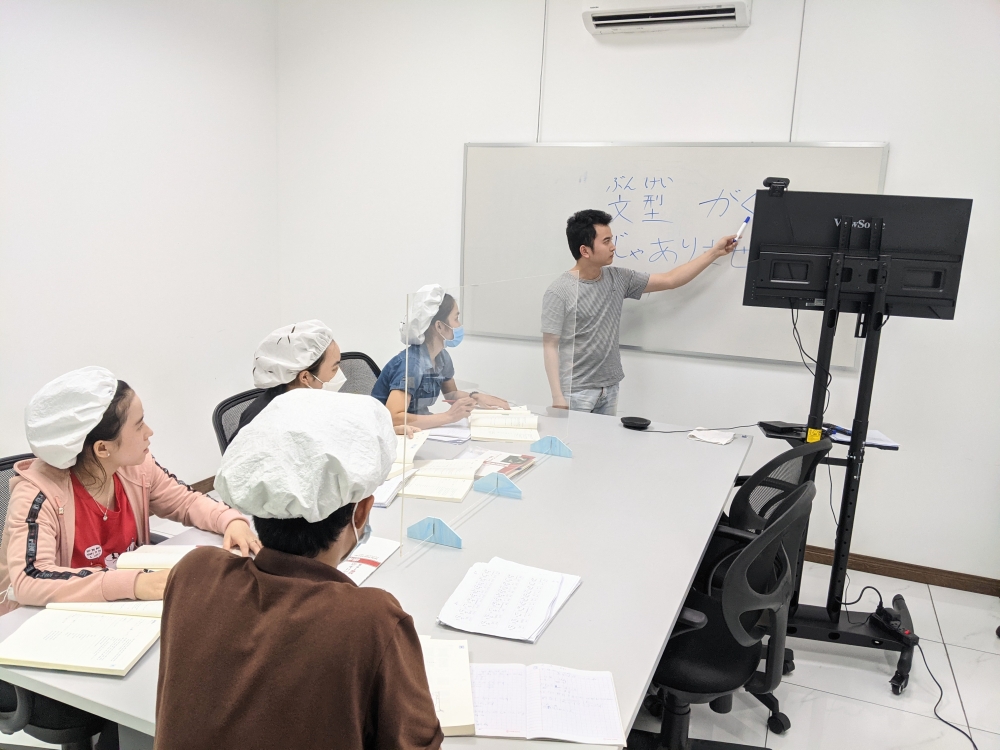 Company Trips / Annual Events
Once a year the company invites the workers for a company trip or New Year's Events and much more.